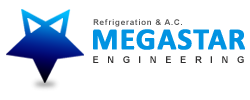 Ammonia Refrigeration systems:
We provide the turnkey solution of ammonia refrigeration system for application such as cold storage, process chillers for chemical industry, food & beverages processing, plastic industry, flake Ice machines, tube ice machines for concrete cooling and other applications. The low temperature ammonia refrigeration system required for food processing industries for plate freezer, IQF, blast freezers, freezer rooms especially for meat industry, ready to eat food industry, green peas / corn freezing.
We also provide the dairy refrigeration system for milk processing like IBT (Ice Bank Tank) as well as constant temperature water / brine chillers.
We provide varied range of compressor systems with reciprocating as well as screw compressors for ammonia application depending upon the system requirement and customers ease. Proper designing, selection of good quality of material and equipments, controls and pressure vessels, quality workmanship makes our packages and systems guaranteed trouble free solutions for our customers.
We do compact ammonia packages, which saves the space, the packages are designed to meet the space constrain, all necessary equipments are get mounted on the skid to avoid the site work, properly flushed and pressure tested and dispatched. We also do onsite installation as per the customer's requirement.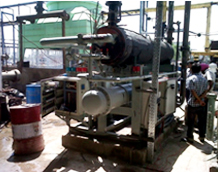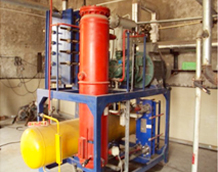 PRODUCTS: